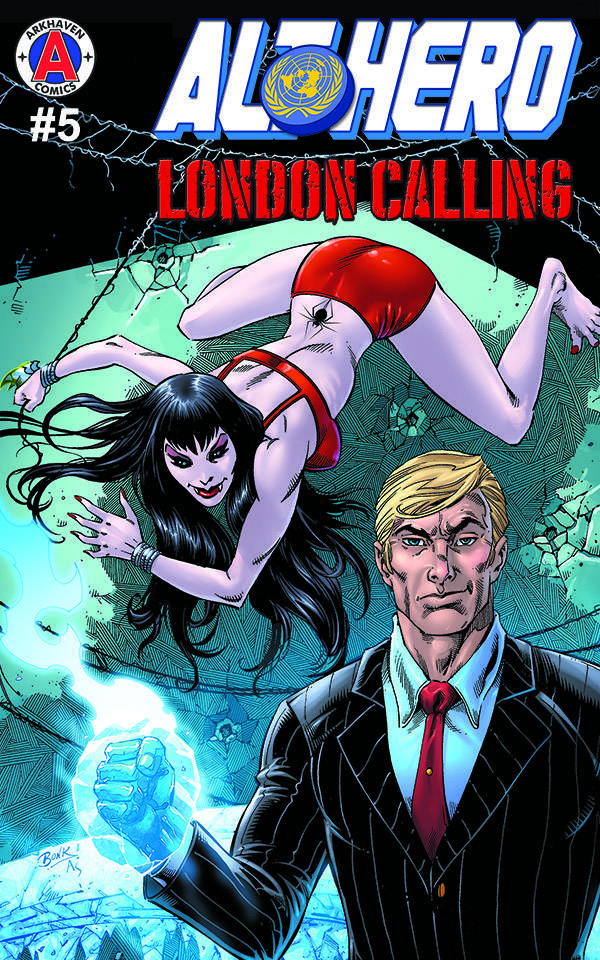 Arkhaven Comics is pleased to announce that
Alt★Hero issue #5: London Calling
, has gone out to the Alt★Hero backers. If you are a backer, please check your email. It is also available for non-backers
on the Arkhaven Comics store
in high-resolution CBZ format and Kindle format for a retail price of $2.99. It is also
available on Amazon
in Kindle format, but it will
not
be available via Kindle Unlimited.
Alt★Hero #5:
London Calling
The directors of the United Nations Superhuman Protection Council have learned the hard way that putting pressure on the families of the next-gen renegades is a game far too dangerous to play. But their newfound limitations does not mean they don't have other resources on which to call, resources that are every bit as dangerous as the superhumans they are hunting.
Bounding Into Comics has an exclusive
three-page preview
. This is the last issue that will feature the illustrations of Richard Bonk, as he has moved onto Arkhaven's
Swan Knight Saga series
, We expect to bring him back to Alt★Hero for the occasional Premium cover, however.
UPDATE:
Alt★Hero #5:
London Calling
is now available on Amazon.